Our People


Determine Our Success

Yes, we manage millions of dollars worth of equipment, but it's our people that determine our success. The creative minds and skilled hands of our senior staff members have shared their expertise with some of the newer members of our team along the way. Together, we have continued to evolve with the changing landscape of corporate and commercial video production.
CEO / Director / Executive Producer

What I Do at CRM Studios
Other than what a CEO does to run a company, I work on the creative implementation of projects. Scripting, casting, shot blocking, shooting, directing and editing all need help from a creative point of view, and I try to bring that to every client's job I work on or that our team works on.
Background
I got my start at a local DFW television station back in the 80's, but my big break happened when I got to shoot my first McDonalds commercial when I was 21 and working at a small production company. I then got to do what I love best, directing, and I've been doing it ever since. It's always fun to get to do what you want when you grow up!
Favorite Memory/Accomplishment
I love working with kids and seeing the fun performances they can do, but my favorite memories have been overseas.
What I Do for Fun
I love to go on vacation with my family; we've been to Disney way too many times.  I also love to fly fish.
What Few People Know About Me
I put myself through college doing puppet shows at Six Flags Over Texas. It was a blast!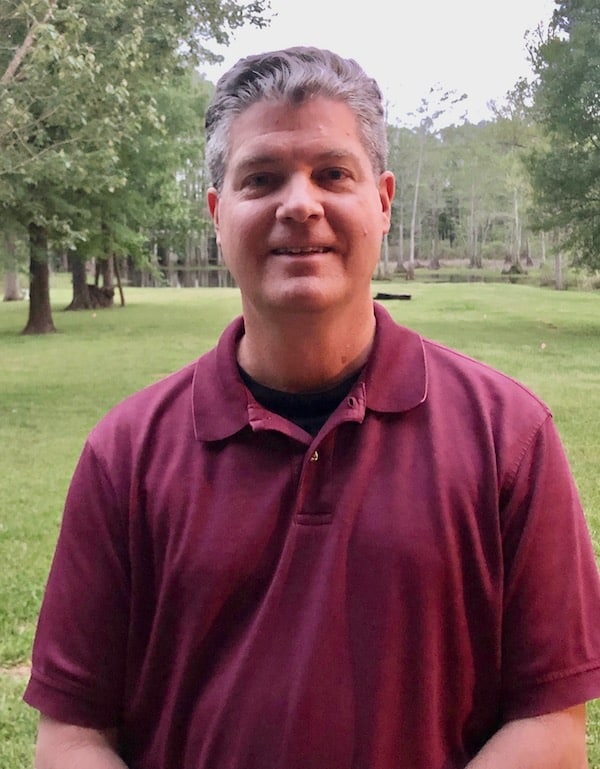 Director of Broadcast Production

CRM Studios Louisiana
What I Do at CRM Studios
I use my skills as a writer, producer and director to help clients produce videos and commercials that bring about marketing and communications results for their business.
Background
I have spent over 30 years working in marketing and advertising. The first half of my career was spent as a writer and producer working at some of the largest ad agencies in the markets I was in, including The Richards Group in Dallas, TX. The second half of my career has been on the production company side. 
Favorite Memory/Accomplishment
Once, a client who owns a furniture store sent me a newspaper article written by a church pastor who I did not know and had never met. The pastor was so enthralled with a TV commercial that I wrote and produced for the client's furniture store, that he was inspired to write about how inviting the commercial was.
What I Do for Fun
I hunt, fish and regularly tailgate and attend LSU football games.
What Few People Know About Me
I love the peace and quiet of spending hours, 20 feet up in a tree, deep in the woods.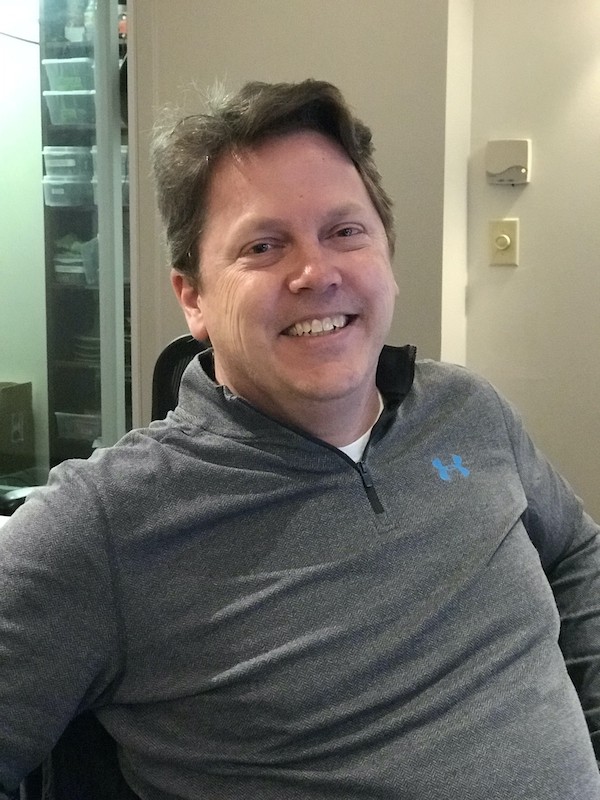 What I Do at CRM Studios
I do everything but makeup; however, I am willing to learn.
I direct, produce, shoot, edit and fill in various crew positions as needed for our team.
Background
I graduated from Baylor University and began my career as an editor at On Video, where I became a director. As a director, I started working for Aries Productions in 1994 and joined RadioShack / Circle R Media in May of 2002.
Favorite Memory/Accomplishment
I typically try not to get too excited about meeting celebrities, but there was one job a few years ago in which I had the privilege of meeting a few of my sport heroes: Johnny Bench, Kareem Abdul-Jabbar, Roger Staubach, but in particular, Walter Payton. 
What I Do for Fun
It sounds cliché, but I enjoy watching movies, listening to music, watching college football and basketball, and (of course) spending time with my family. Cooking out with some good music and a cold drink is my sanctuary.
What Few People Know About Me
My first job in the business was supposed to be as a PA on an American Airlines promotional shoot, but in an odd turn of events I ended up being the lighting stand in for the talent on the shoot, Robin Leach.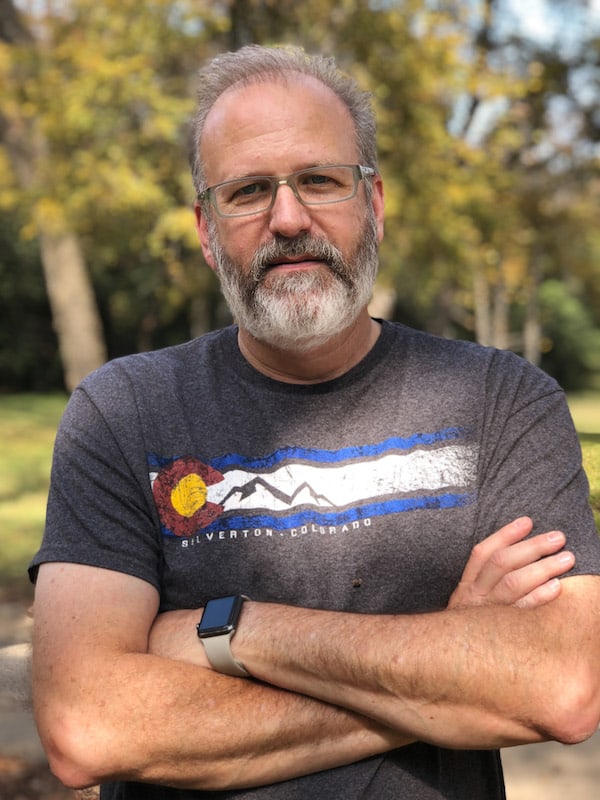 Producer / Director / Director of Post-Production

What I Do at CRM Studios
I direct live and pre-taped videos, edit, audio production, and manage post-production for our team at CRM.
Background
I have a BA in Communications from the University of Texas at Arlington, 35 years working all aspects of video production, experience in directing, audio and lighting for live broadcast, post-production, shooting, graphics and production management.
Favorite Memory/Accomplishment
I worked in post production on the Emmy nominated documentary We Shall Not Be Moved that aired on ABC, PBS, and the Hallmark Channel. (It received a regional Lone Star Emmy as well.)
What I Do for Fun
I unwind by traveling, hiking with my family, photography and flying my drone.
What Few People Know About Me
My first TV job was Master Control for a small cable network.  I played out the tapes from an old construction trailer that sat between a dog kennel and a tortillas factory.  It made for some strange smells.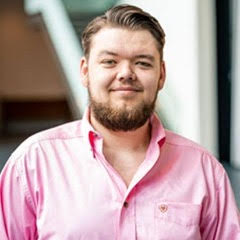 Director of IT & Broadcast Engineering

What I Do at CRM Studios
I manage Engineering and IT for our team. From designing AVL systems, to operating shows, to a simple computer solve.
Background
I started my career primary in the church space in several different production roles. As well the occasional music tour.
Favorite Memory/Accomplishment
Getting the opportunity to work on a Christmas Special for OCBF in 2020 with great artists such as Kirk Franklin, Anthony Evans, and Myron Butler.
What I Do for Fun
I enjoy spending time at the lake with friends and family with country music playing in the background.
What Few People Know About Me
I started in the industry at 9 years old running lights for a church production and never looked back.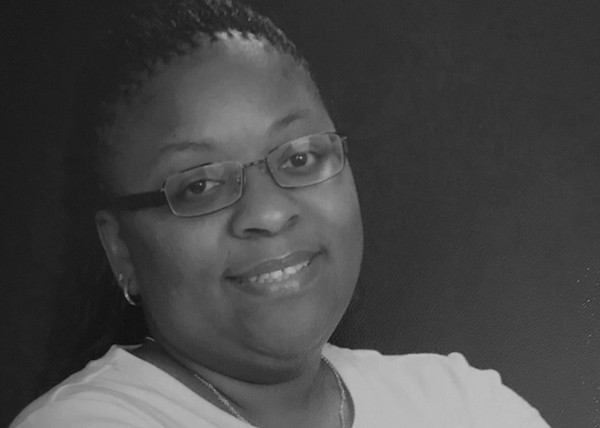 Accountant and HR Liaison

What I Do at CRM Studios
I am in charge of Accounting & Human Resources for our team. 
Background 
I've been with CRM Studios for over 15 years. Prior to that, I worked in the financial services department at Tyler Junior College. 
Favorite Memory/Accomplishment
I fondly remember sitting on my grandparents' porch listening to the animals and nature, just enjoying the country life with no cell phones, no internet, no cable tv and no central heat/air.  
What I Do for Fun
I like to spend time with my grandmother and her sisters listening to them reminisce about the "ol' days" and hanging with the "little people" (children) in my life, watching them discover the world as only little people can.  
What Few People Know About Me
When I grow up… I would like to be a motorcycle policeman. And when that becomes dull, I would like to become a homicide detective. So you better watch out!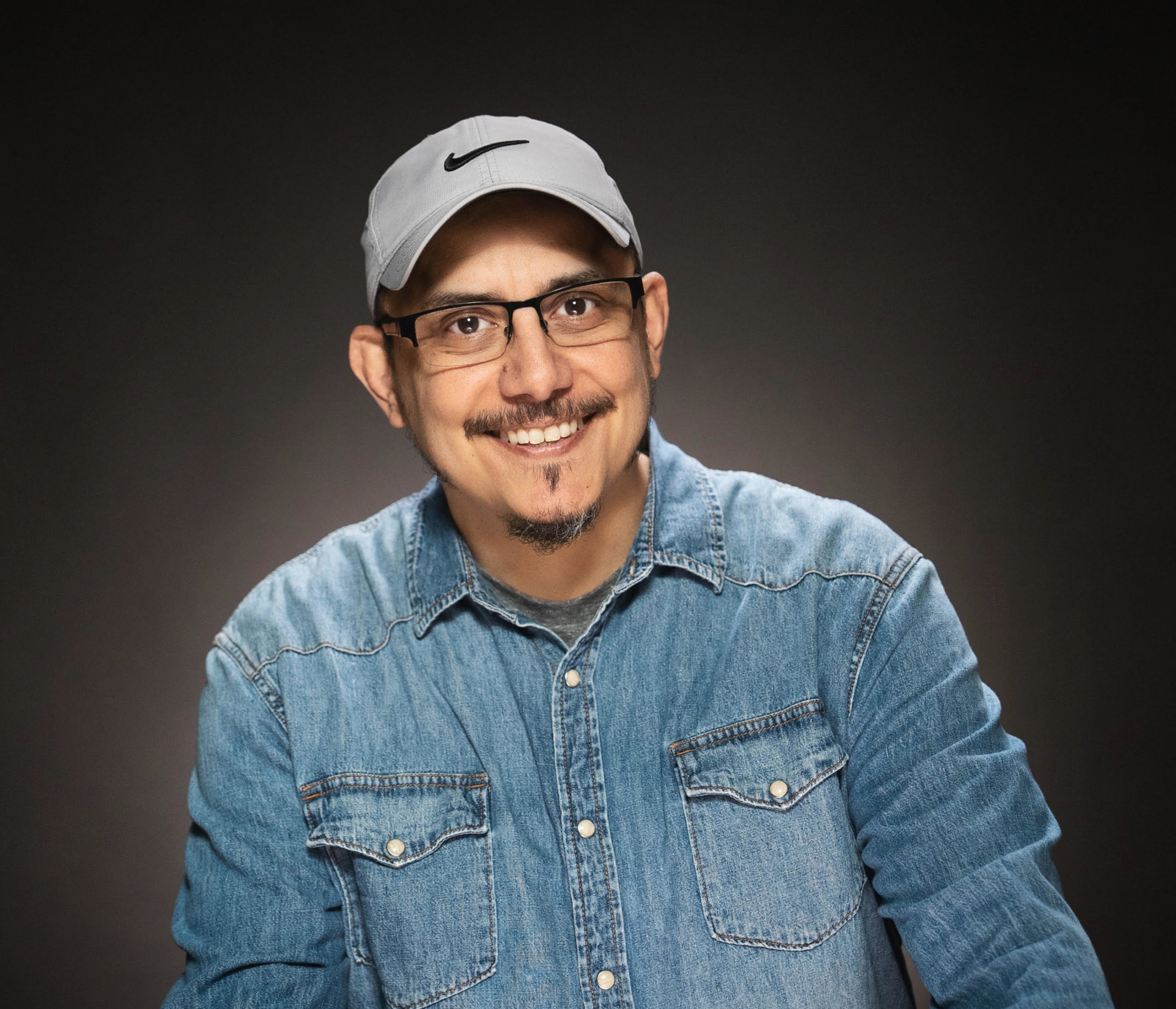 Senior Editor / Lead Motion Graphics Designer

What I Do at CRM Studios
75% of what I do for our team is motion graphics for GameStop with a dash of editing sprinkled in. Outside of that my general work is 50/50 editing and motion graphics.
Background
I'm a former track athlete for the University of Texas where I graduated with a B.S. in Radio, Television & Film. I've also worked in front of the camera, behind the camera and in the audio booth.
Favorite Memory/Accomplishment
In production, I had a fantastic time spending the Spring and Summer working on an NBC mini-series in Seattle, Washington. 
Accomplishment 
I once made a short film that won three awards: in producing, videography and editing.
What I Do for Fun
Taking my 4Runner out and road tripping the great state of Texas with occasional jaunts up to Colorado is a great way to have fun.
What Few People Know About Me
In '93 I raced against and beat an Olympic Gold Medalist in the 400m sprint. He probably hadn't run since the '88 Olympics and was out of shape at the time, but I beat him! Ask me to show you the photo finish!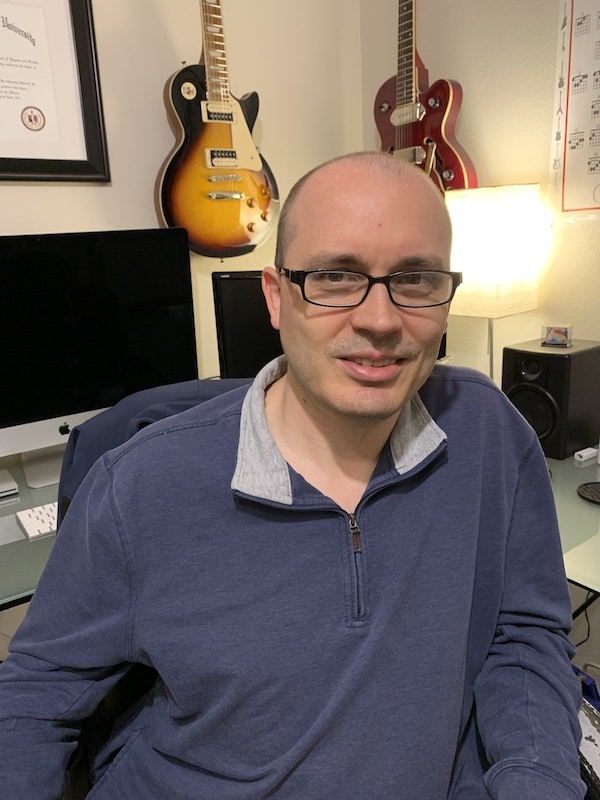 Senior Editor / Videographer

CRM Studios Louisiana
What I Do at CRM Studios
As a videographer and editor for our team, I enjoy being part of the entire production process. From filming, to recording voiceover, to editing and even selecting music, I love taking an idea and transforming it into effective visual communication.
Background
I began my career as a television news videographer, covering the local angle of stories like the Columbia Shuttle disaster and Hurricane Katrina. Although I've since worked in marketing and production, I am a storyteller at heart, and consider that my primary role no matter what creative or technical task is at hand.
Favorite Memory/Accomplishment
My first year at CRM Studios, the Shreveport office won 7 awards at the 2017 ADDYs, including Best of Show. It's an honor to work with a team that values excellence and gives our absolute best to every client, every time.
What I Do for Fun
I stay active by keeping a regular exercise routine and balance that with doing yoga to relax. I've also played the guitar for over 20 years and think the Fender Stratocaster is the best invention in human history!
What Few People Know About Me
I once made Leonard Nimoy laugh. I interviewed him in my TV news days, and he was very gracious when this Trekkie admitted how nervous I was!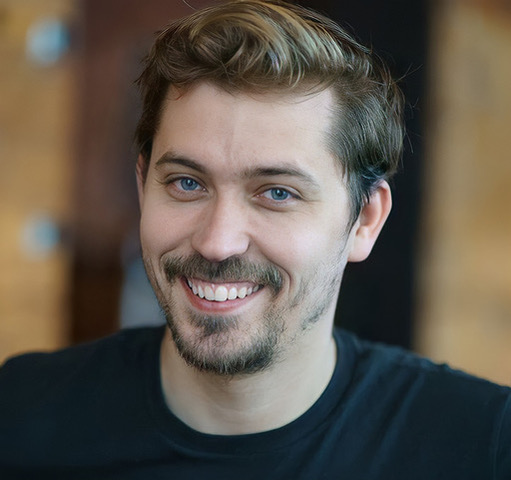 What I Do at CRM Studios
I am a Videographer / Editor for a variety of content, but my heart lies in narrative feature film and short film storytelling. 
Background
I am an award-winning filmmaker originally from Atlanta, Georgia. I have received numerous accolades and recognition for my writing, directing and editing, with my work playing across the globe at film festivals such as TriBeCa, Cleveland International, New Orleans and dozens more.
Additionally, my work as a commercial videographer and editor has garnered multiple awards from the American Advertising Federation, as well as two Golden Telly awards, and has been showcased worldwide. I have worked in the professional film industry since 2009 in positions ranging from Production and Locations Assistants to Line Producer, Unit Production Manager and everything else in between.
Favorite Memory/Accomplishment
In 2018 I wrote, produced, directed, starred in and edited an award-winning short film titled "War Paint" about my father's experiences in the Vietnam War, making it all the way to the prestigious TriBeCa Film Festival in New York City.
What I Do for Fun
I enjoy spending time with my wife Taylor and playing with my pets, Walter White and Freddie Mercury. I also dominate on Halo.
What Few People Know About Me
I can thread a 35mm cinema film projector in under 60 seconds.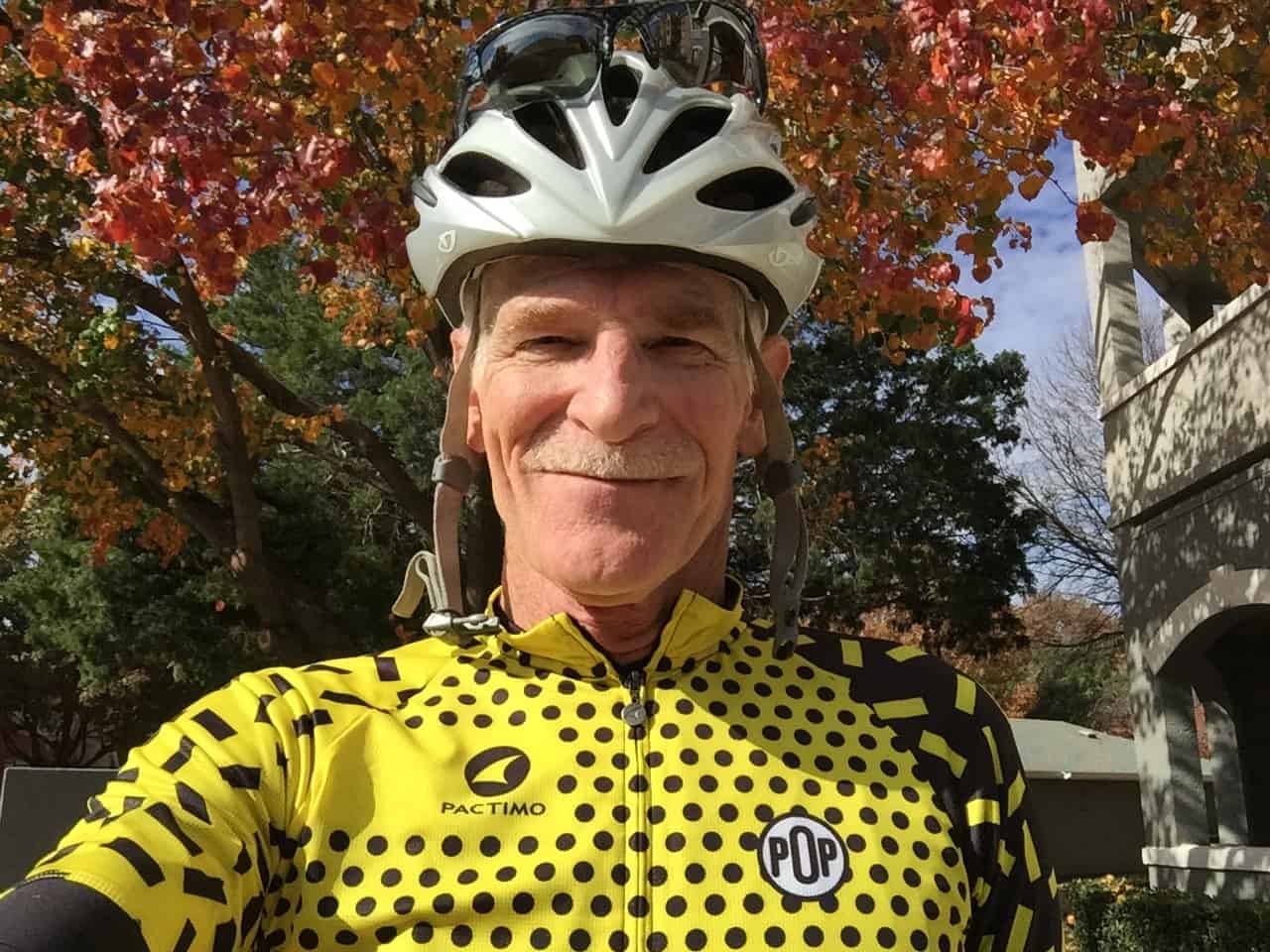 Stage Manager, Cameraman and Gaffer

What I Do at CRM Studios
I function as a cameraman, gaffer, grip, electric, audio support, transportation, set construction, housekeeping, maintenance and do the inevitable "grunt work" for our team.
Background
I grew up in Fort Worth, Texas.
Favorite Memory/Accomplishment
My favorite memories are the births of my children, and my favorite accomplishment is pedaling 1886 miles in 2019.
What I Do for Fun
In my free time, I enjoy cycling, photography, cycling, playing with my grandson, and of course, cycling.
What Few People Know About Me
I have 586 skydives under my belt, almost all of them successful.

What I Do at CRM Studios
I do strategic media planning and buying.  I work with all forms of media and my skills include the ability to develop unique media strategies based on the client's objectives and research; to analyze media options and put the media "puzzle" together; to execute and maintain all aspects of media buying, including strongly negotiated buys and added value opportunities.
Background
During my 35+ year career, I have worked in the media departments of large, medium and small ad agencies, where I've been exposed to all media planning and buying tools and had the opportunity to work with all types of media on local, regional and national accounts.
Favorite Memory/Accomplishment
I have been on the Board of the Alliance for Women in Media for many years, which advances the impact of women, young professionals and students who endeavor to work in the media industry and allied fields.  I had the privilege of being President for one term which opened the doors to many professionals in the industry.
What I Do for Fun
Well, some people may not consider this fun, but I love piddling in the yard.  I went through Master Gardener training several years ago and I enjoy trying new plants and seeing which ones work.  I also enjoy being in nature, even if it is in the city.
What Few People Know About Me
I worked on the Billy Graham Evangelistic Association account placing tune-in advertising in over 700 newspapers for their televised crusades.  In 1989, the ad agency flew the whole office to see Billy Graham's live crusade in Little Rock.
Let us help you tell your story.
Get a quote for your next project.
Let us help you tell your story. Get a quote for your next project.

Not convinced? Take a look at some of our work.