All Your Film Editing Services


Under One Roof

Now that you've got all your footage recorded, it's time to put it together to tell your story. Whether you need to mix in a music bed, a voiceover track or just put everything in the right order, we can polish your project to a high-gloss finish. 
CRM Studios offers video post-production services of all kinds, including editing, audio booth for ADR and looping, 2D and 3D animation suites. These services are all in-house and staffed by full-time team members.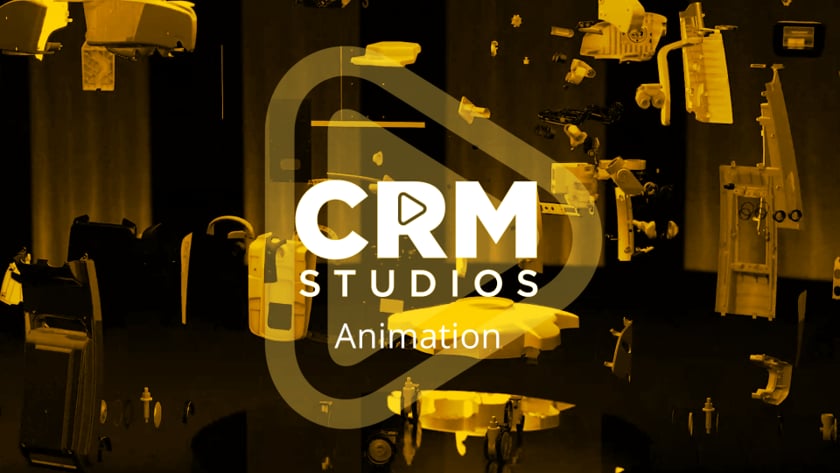 Our Editors Primarily Use


Adobe Creative Cloud:

Working in Premiere Pro (Editing)

Adobe After Effects (Motion Graphics)

Photoshop (Photo/Design)

Lightroom (Photo Editing/Retouching)

Illustrator (Graphic Design Creator) 

InDesign (Print Design Editor/Creator) 

Audition (Audio Editing/Mixing)

Media Encoder (Master Exports)

Adobe Stock (Graphic Elements, Stock Photos, etc.) 
Other third-party applications to help support After Effects we work with:
Boris FX Sapphire (VFX) and Mocha (Motion Tracking) Plug-Ins  

Video Copilot's Arsenal of Plug-Ins and Stock FX (Element 3D, Optical Flares, Motion Pulse, Etc.)

Cinema 4D's 3D Rendering Tool
To collaborate with our clients, we use Frame.io's cloud-based hub which allows us to communicate direct feedback, with frame-accurate comments, annotations and approvals— practically in real-time.
And because we have a lot of recurring projects that vary from month-to-month, we manage our projects with Post Haste which allows us to create an organized file/folder structure based on templates for our projects, including the project files themselves.
"I'm interested in animation,


but do I really need it for my project?"

Having a controlled environment to demonstrate your product and show how it works is one essential function of animation. An example might be getting under the hood of a truck while it's going down the road. Trying to convey how your product works or is put together might not be achievable without animation.
CRM Studios has 30 years of experience in the world of animation. From children's shows and commercials to private contracts with military contractors, we bring the technical and creative aspects together. 
We try to fit the best solution to the budget for an animation project. Some projects may not have the big budget that larger, more complex projects demand, but we are about getting your story told with the best tools and the best talent. 
Video Editing Services


With the Right People


There are many video editing companies out there to choose from. For the most part, the equipment and software they use are comparable if not identical to everyone else's. That's where the right people make the difference. Put our skill, experience and creativity to work for you. 
"I do think all of the editors add value to any project we have, and we're all creative in our own way."
-Shawn Fernandez, Senior Editor
Sometimes our clients know exactly what they want from our video editing services. When that happens, our editors will lock in on your vision.  For some, it can be challenging to articulate what you want. Our team strives to learn and understand the brand, culture and identity of each of our clients. This helps determine our approach to each unique edit — from graphic design to the energy of the final product — so we can add value to your project.  We thrive in that situation.
Let us help you tell your story.
Get a quote for your next project.
Let us help you tell your story. Get a quote for your next project.

Not convinced? Take a look at some of our work.