What We've Learned in 20+ Years of Video Production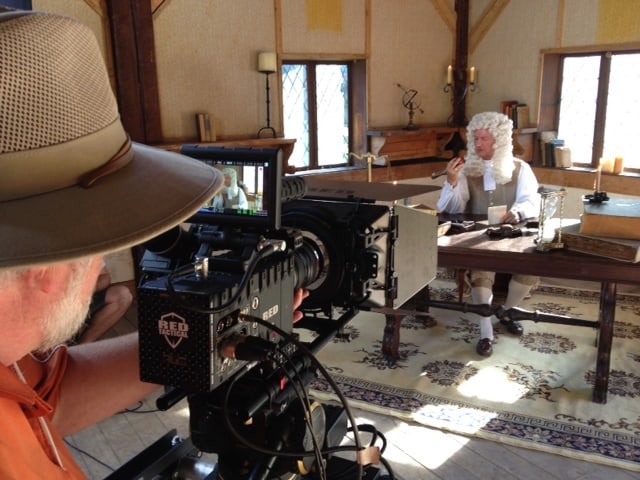 Dallas video production company CRM Studios has been in business for over 20 years, making us one of the most experienced companies of our kind in the southwest.
Recently we were reminiscing about all of the changes, some we liked, and maybe a couple we didn't, but the business of video production marches on….!
Here's how the discussion went:
Corporate Videos Are More Disposable
Corporate videos have a much shorter shelf life today than they had a decade ago. Two, maybe three years is usually all you can get before content changes make much of the video unusable. You should always keep everything you can in terms of imagery; and reuse what you are able to, but just know that today's corporate video shelf life seems, in general, to have gotten much shorter.
Corporate Videos + Commercials Are Getting Shorter
Speaking of shorter, you can all now blame the folks at YouTube for our obsession with "snackable content." Short, fast moving and entertaining. Then came Vine, and everyone tried to tell a story in 6 seconds. It's tough to tell a story in 6 seconds! So Vine withered, and then it was time for TikTok… you get the idea.
What this taught us was that people just won't want to watch anything longer than two or maybe three minutes of anything anymore. This is one of the most dramatic changes in video production we've seen; we've had clients call us to do cutdown versions of their shows so they're more manageable… meaning shorter!
Corporate Videos Are Seen in Many More Places Now
The digital age opened a myriad of new venues for our corporate videos — web, email, Facebook, YouTube, Twitter, LinkedIn, intranets, PowerPoint presentations … you name it. Your corporate video may be displayed on one (or all!) of a dozen places available to us today; whereas, 20 years ago that video or film was physically shown in maybe just a couple of places, usually during meetings, conferences or trade shows. That is so yesterday!
Back in the early days of video, we produced one master. Today, it's not unusual to produce six or more masters to accommodate all the digital venues our customers use, or to facilitate various versions or cuts so your videos are properly formatted for the various channels or venues.
It's one of the reasons we as a video production company recommend our clients create a "bowl" of footage (like a personal video library of corporate or commercial footage) so they can cut lots of things from it. We are seeing more and more reasons to do this, mostly driven by the tremendous growth of social media.
2D and 3D Animation Is Growing
2D and 3D animation has really exploded in the past few years. It's become a relatively cost-effective way to increase viewer interest and up the entertainment value, especially when combined with traditional live action video footage. And video animation fits perfectly into digital showing. Infographics have also driven the growth of the 2D world of animation; and the proliferation of talent, as it relates to the vast array of software available today.
Project Development Time Is Half What It Used to Be
One of the most trying changes in video production is development time. What was an 8-10 week process from start to finish in the past for a corporate video production company has been cut down to 3-5 weeks today. It's the same sized project and same level of complexity, just twice as fast from script to market. It could be for more time in legal, more layers of approval; there are any number of reasons why this window has shortened. We used to go from conference videos to sales meeting videos to trade show videos; today they often all blend together.
Video Production Companies Have Less Facetime With Clients
Corporate video production goes quicker and smoother the more time the client has to be involved. But today our clients are so busy, and approval processes are so arduous, we have much less of the client's time on the production. Some of it is due to dividing more work among less people, but a lot of it is about financial control.
Corporate Video Production Companies Don't Have Scripts Given to Them Like They Used To
Even a poorly written script from the client is far better than none at all. Today, CRM Studios is often tasked with researching, developing and writing the entire script, instead of rewriting a client's outline or script.
We write more scripts than ever before, and in some cases, that's a great thing. Projects with tight deadlines benefit from our writing the script because it's so much faster for us to do it than for an overworked marketing person to find the time and energy for it.
It's Harder for Client Companies to Define What They Want
It bears repeating: One of the factors we've witnessed as a corporate video production company is that there are a lot more audiences and a lot more places for video to be shown today than in the past.
Clients have less time to devote to the production of any project than they used to simply because there are fewer people doing more work, in most of the client companies we work with, than twenty years ago. So, sometimes we have to help pick up some of the duties. We've been doing this a long time so we can react pretty quickly.
One way we help keep the client's videos easier to watch is to create shorter videos (and in smaller groups) that we call Pods. 'Pods' are short 1 1/2 to 2-minute shows that can be linked or are tied to each other on a website allowing the audience to zero in on only what they want to know or learn rather than having to sit through a 5-minute story for the 7 seconds of information they are looking for. Shorter and in pods is more accessible today.
Testimonials Are Back
Testimonials, once a mainstay of corporate videos, lost their trendiness in the first decade of the 21st century. Now, the demand for testimonials is growing again—rapidly!— and we think a big part of it is social media's dominance for gaining consumer opinions on everything from restaurants to school profs. Testimonials quickly take the storyline from the owner and put it in the hands of the customer, thus feeling more authentic in today's world.
Cost Has Replaced Video Production Quality as Driving Factor in Our Industry
The quality of the final video product had been the most important factor in years past, but today it's more about cost. Budgets are smaller, but the demands of fragmented audiences and more video venues have increased the need for more videos for the same price; and sometimes quality takes the hit. Clients worry less about what the final product looks like (i.e., 4K vs. HD) and more about what it costs or what the video says and how quickly the message can be developed, produced and delivered.
Video Has Become a Mainstream Vehicle for Corporate Messaging
Video is exploding online and has bypassed many of the old ways companies used to communicate (e.g., PowerPoint presentations, Memo/Mail, intranets, etc.) as a way to reach out to anyone and everyone, including employees, quickly and easily. Changes in video use means corporate videos are doing much more heavy lifting than they did in the past.
Most Videos Are Not Seen on the Big Screen
There was a time when corporate videos were major productions shown at large gatherings of prospects, customers and employees. And they still are because big meetings haven't gone away. However, today these same, but shorter, videos are also watched on computers, tablets and phones. Big screens have all but gone away as the main display for video, much like TV viewing for younger ages have gone to smaller formats such as iPads and iPhones.
Every industry changes and evolves over time. But video production, especially corporate video, has seen some huge changes in these past couple of decades. Fragmented audiences, more viewing venues, higher expectations and greater demands, less client involvement and an extreme cost consciousness have combined to make the production process challenging. And that's why you need a deeply experienced, full-service team on your side: to stay sane, within budget and still proud of the final result.
Today, everything is faster, cheaper, better quality (at least from a video formatting standpoint) and shorter. In essence, it's just a matter of how we make films. CRM Studios has been adapting to more of the various changes and evolutions in formats than almost any video production company of its kind. We will always ask where it will be viewed, but at the end of the day, we will adapt to everything from your phone to the giant screen in AT&T Stadium because we've shot for all of them in the past!
If you want a team of professionals that have been doing this for over 20 years and will only enhance your project, contact us or check out more of our work here.