Showcasing Hydrogen Fuel Trucks with Capacity Trucks and LABOV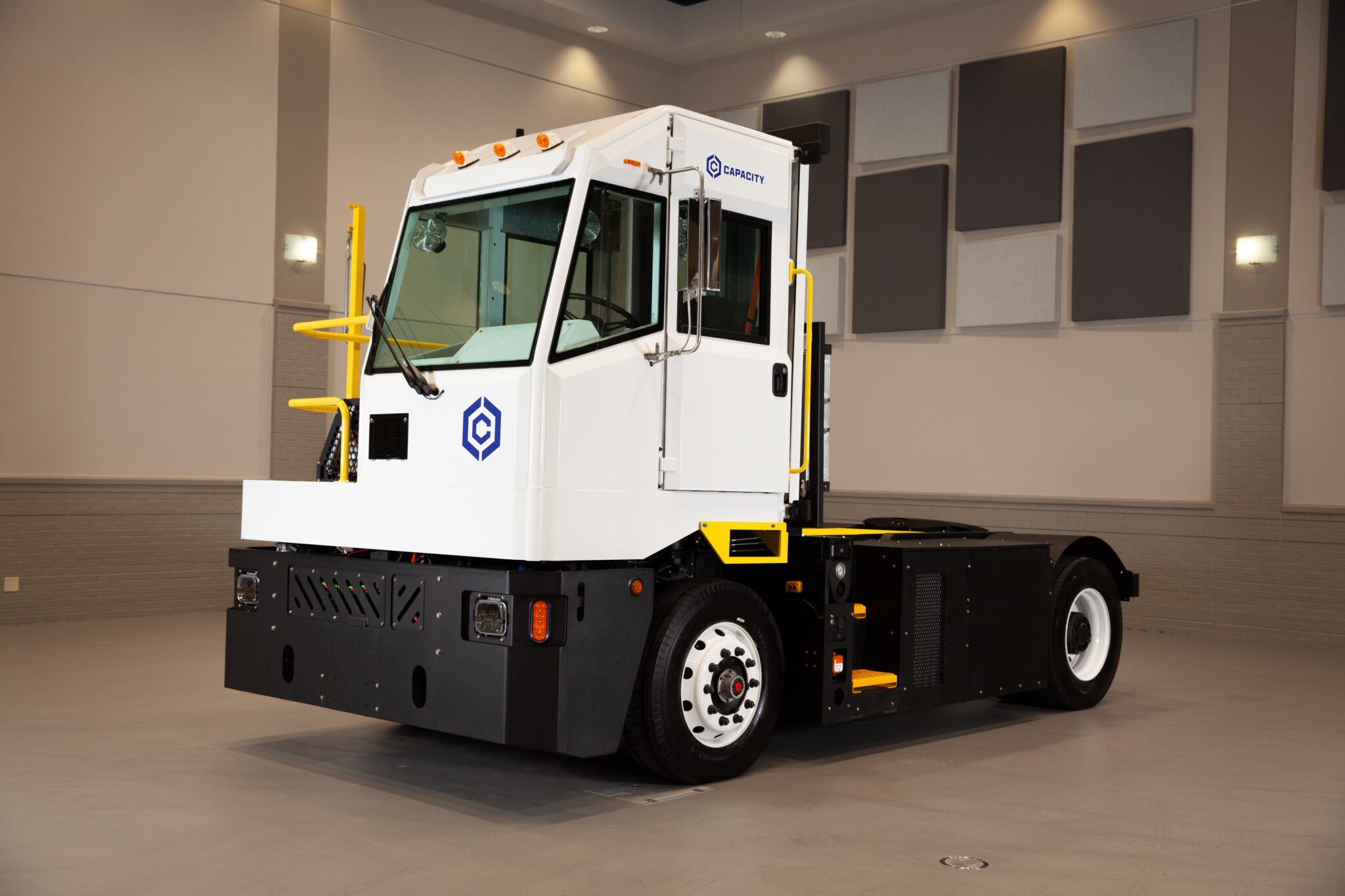 CRM Studios has had the immense pleasure of working with Capacity Trucks and its marketing team at LABOV to help develop and visualize the rollout of the next advancement in hydrogen fuel technology.
Capacity and Rev Group Inc. officially debuted their zero-emission lithium-ion powered terminal truck on May 2 at the Advanced Clean Transportation Expo in Anaheim, California.
Leading up to the big reveal, we at CRM Studios have been hard at work behind the scenes and have anxiously awaited the official rollout. Our goal with the videos and photos we captured of Capacity's beautifully innovative truck was to carry out Capacity's and LABOV's vision. 
Director of Broadcast Production for CRM Studios Louisiana Greg Lawrence was in charge of the project and he noted that it was crucial that they conveyed just how marvelous the truck looked. "When I first heard about it, I was excited for sure," Lawrence said. "I had heard of hydrogen fuel cells for cars, but the idea that you would do it for a terminal truck just makes sense and is really cool. I knew they were going to have some technology in the script, but we also wanted to make the truck look cool and sexy."
Lawrence said finding the proper environment and lighting to create what he described as a "superhero" feel was the key. Lawrence and his team accomplished this by accentuating the modern environment while also employing unique framing angles to the most important areas of the truck.
LABOV account manager Natalie Gibble was able to see the process through from start to finish and lauded CRM for its eye for creativity and for helping carry out the vision Capacity had in mind. "We wanted to kind of tell our story that Capacity was the first North American company to build a hydrogen fuel cell from the ground up," Gibble said. "CRM did a good job capturing our story and they did a great job of using visuals and sound to give the full picture of the truck. Especially with Capacity, we definitely look forward to working with CRM again."
Gibble said LABOV and Capacity have worked with other studios before, but CRM checked off two major boxes. "CRM has been great," Gibble said. "They do a great job. We went with CRM because of the quality and the price. They had done a great job on previous projects we worked with them. Greg is easy to work with and it's been a good relationship."
The videos CRM shot of the trucks were not only major parts of Capacity's rollout of their truck, but Lawrence said they were able to create smaller snippets of the video for Capacity to use for social media — something Lawrence referred to as "added value."
"We emphasize bringing added value to a project," Lawrence said. "We quote clients prices, but when we get on the job we try to bring creative ideas about things we can do that go beyond the original scope of the project and give the client something extra. For LABOV, we also shot some drone footage of the truck driving outside and while it wasn't used in the original video, it gives them extra footage to do something with at the next stage when they want to show the truck being used."
The trucks are designed to be used for port, intermodal and distribution/warehouses and their minimal impact on the environment was always alluring to Lawrence when it came to developing their creative process. The actual fuel cell isn't overtly obvious when looking at the truck so Lawrence and his team made a point to focus in on all the key areas that differentiate the truck from its competitors.
"These traditional big diesel trucks are not the most environmentally friendly, so if all of these trucks can eventually be replaced by hydrogen trucks, that's massive," Lawrence said. "We were able to see the manufacturing process and it was cool to see them working on it and then even cooler to see the finished truck in the latest project."
CRM is hard at work crafting Capacity's next set of videos and Lawrence said he looks forward to coming up with more ways to showcase this game-changing technology.
To check out examples of our work, head over to our portfolio or click here to see a list of all the services we offer.
If you're ready to launch your next product or service or are simply looking for a high-quality video production team, CRM Studios has you covered. Contact a producer today to get started!