Tips for Filming with Toddlers and Young Children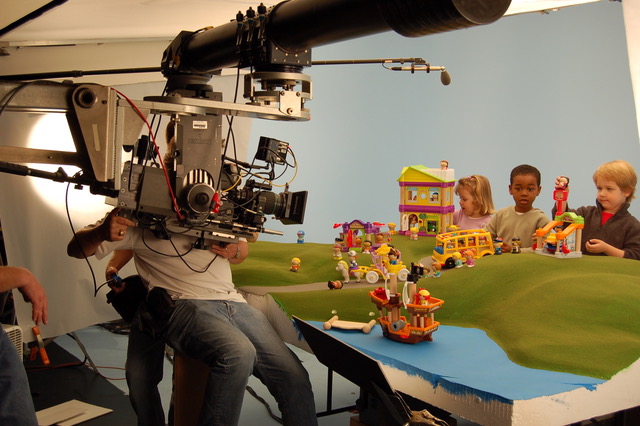 A recent location shoot for a local children's museum required Dallas video production company CRM Studios to capture children interacting with the displays and exhibits. Fortunately, we have decades of experience filming with young children and toddlers. If you're new to video production or just haven't had the opportunity yet to work with the wee ones, here are a few tried and true tips.
1. Be patient. It's fine and even a good idea to give direction, just don't expect it to be precisely followed. Little kids are going to do what they feel like doing, but they might just happen to feel like doing the thing you suggested, too.
2. Be kind. You're going to get frustrated at a lack of cooperation or focus at some point. Just know that if you show your frustration and a child starts crying, you've not only likely lost all productivity with that one, but risk losing the entire cast in a cascade of contagious sadness.
3. Be general. That's not the same as saying, "be vague." Try using phrases like, "how about playing with the cars here?" instead of something like, "grab the green car with your left hand and roll it slowly toward the blue one."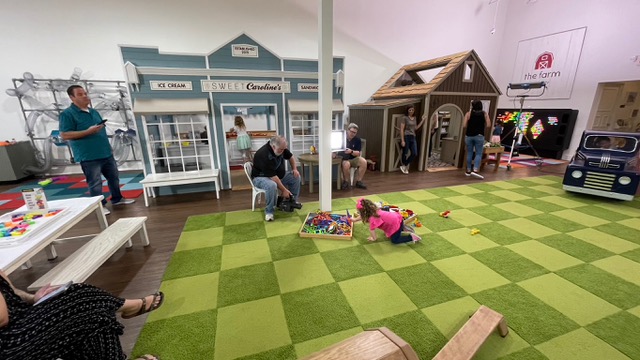 4. Be discrete. Try to blend into the scenery, and let the kiddos forget you're there if possible. Kids figure out pretty early what it means when a camera is pointed at them. They might start showing off if they know you're recording, so consider using code words like "50/50" instead of "roll."
5. Use a long lens. This will also help you be discreet as you can be far across the room and still get the shots you need. You'll need to keep a sharp eye out and be quick with the focus. Scan the room like a prairie dog, then be ready to dive back into your viewfinder!
6. Be engaged. Alternatively, you can put little ones at ease by engaging with them in whatever action you want them to perform. This is a handy technique if discretion fails. Just be prepared to either be seen or to add time in post to edit yourself out.
7. Keep it small. Let's face it, kids get distracted — and sometimes intimidated — easily. The larger the crew or audience, the greater the chances for distraction and intimidation. So streamline your crew, and if possible…
8. Hide Mom and Dad! Little ones are going to look to their parents constantly during a shoot — for approval, for reassurance, for validation. If they can't see mom and dad (but are still at ease) there's a better chance they'll become absorbed in what they're doing, allowing you the opportunity for some unbroken, candid shots.
9. Keep it short. Filming a commercial or sizzle reel may be a ton of fun, but it's still considered work. For both legal and practical reasons try to limit the time that your young talent is on set or location to as little as you can.
10. Pack snacks. No one gets "hangrier" faster than a famished tot. Parents will appreciate the forethought if you have some healthy snack choices ready (along with a couple sweet treats, of course,) and a young metabolism leads to a quick recovery.  But above all…
11. Be ready! If possible, always be rolling. You never know when a toddler is going to do things just the right way. You also might see some childhood magic you hadn't even thought of, but none of that will matter if you miss the window of opportunity. Be sure to pack as many charged batteries and media cards as you have access to.
We hope these tips will come in handy. These are just a few broad strokes and there are many more tricks and techniques we've refined over our time as a production company. CRM Studios loves the opportunities we get to work with children. Director/CEO Steve Dunning has been successfully collaborating with children and toddlers since the 80s. If your project requires the talents of the very young and very restless, know that you and they are in safe hands with us.
Don't shoot your kids by yourself. Let us do it! Contact us for a quote on your next project today.