Product Demo Videos Make a Splash!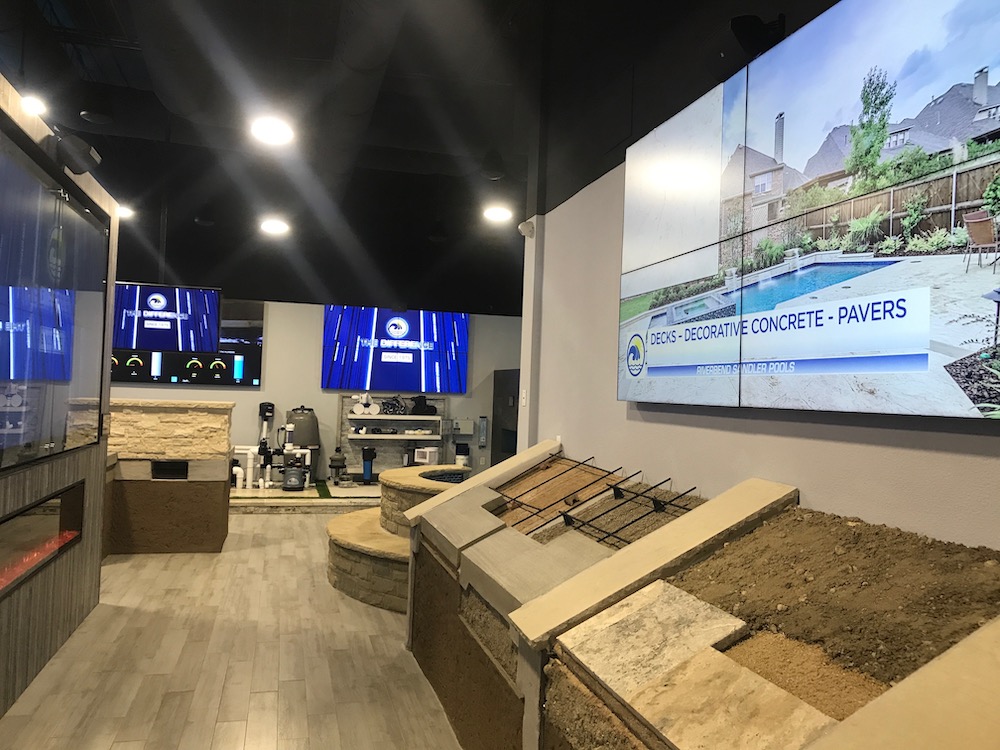 Riverbend Sandler Pools Uses Product Demo Videos to Let You Customize Your Pool
Riverbend Sandler Pools is one of the largest swimming pool builders in America. They partnered with CRM Studios back in 2018 to create something no one had ever seen before: a cutting edge design and demonstration showroom. Together, we jumped into the deep end, using just about all of CRM Studios' crew and assets— on the ground and in the air— and even tapping into 2D and 3D animation departments to create numerous product demo videos for this new venture.
Riverbend Sandler was looking for an exciting way to communicate their long history of building high-quality swimming pools, and to point out exactly what makes their pools stand out over the competition. They especially wanted to convey how they have continually improved their construction techniques, equipment and materials since they began constructing pools in North Texas some 40 years ago.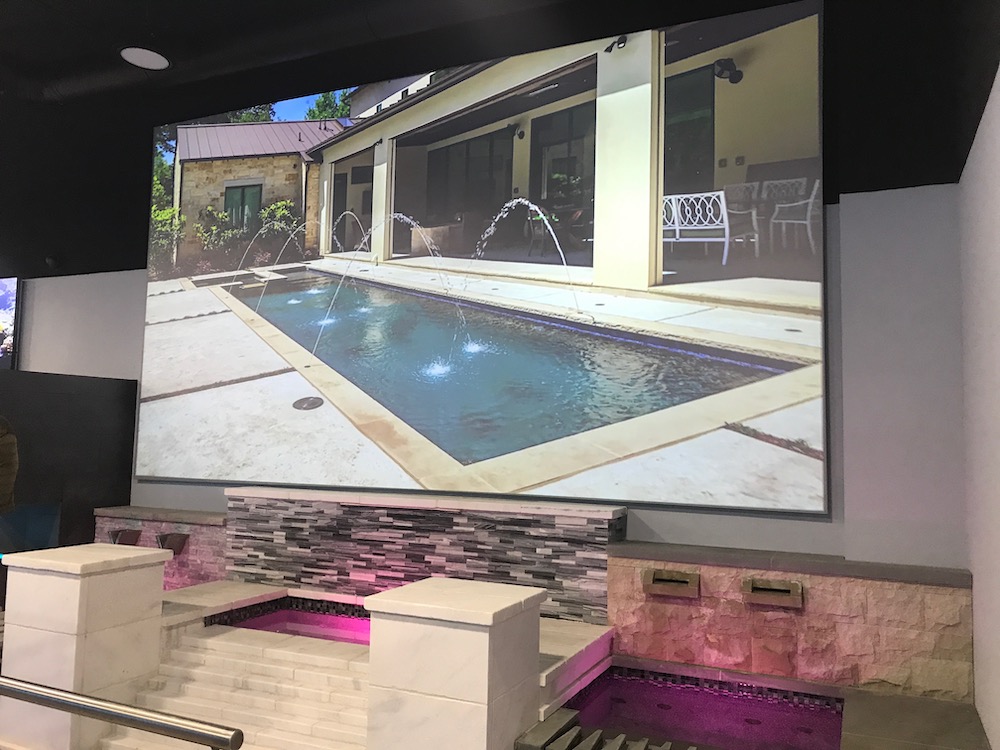 In the end, we crafted more than 15 separate videos, each devoted to a particular phase of the design and construction process. From digging the initial hole in the ground, to that glorious day when the tile is set and you can drop in the hose and turn on the faucet, these videos were designed to impress potential customers and be the backbone of a multi-million dollar showroom.
What Made These Particular Product Demo Videos Both Fun and Challenging
Coordinating with construction schedules to shoot a variety of pools
Learning the ins and outs of pool construction from design experts
Capturing shots from every phase of the pool build out
Extensive 3D animation requirements to illustrate what couldn't be filmed
We Learned Some Interesting Lessons Along the Way
Construction is a process that takes time, talent and a ton of patience.
Making pools is difficult work. Just removing fences and bringing in digging equipment can make almost any day in the video production world seem easy.
It's all about the details. Little things, like how the pipes are bent, make a big difference in performance and durability.
Bringing sunscreen, rugged boots and drinking water are always a good idea!
CRM Studios had a dozen location shoot days where we filmed teams of hole diggers, rebar crafters, piping experts, master plasterers, stone masons and other specialists at their craft. We also consumed hundreds of gallons of water while enduring the triple digit Texas summer heat, making us want to jump into our work — literally.!
Back at the studio, quite a bit of edit time was needed to achieve the right look for the Riverbend Sandler brand. Our 2D and 3D animation team felt like they were underwater at times, but eventually surfaced and breathed in the fresh air of a job well done once the videos were delivered.
Thanks to the people of Riverbend Sandler for trusting us with this challenge and for making pool-making filmmaking fun.
CRM Studios can help your product make a splash with video production services. Contact us or dive into our website to find out how.