Save Your Convention by Hosting a Virtual Conference or Event Production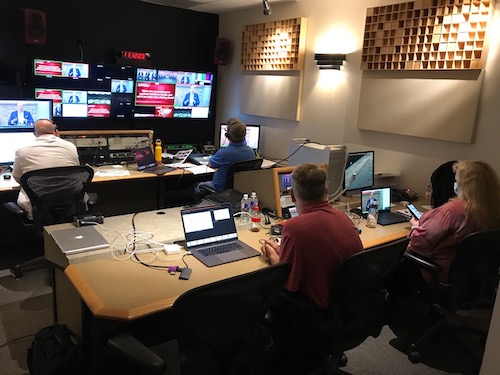 The "new normal" is anything but. For the better part of 6 months, Americans and people of every nationality have been struggling to find an appropriate response to the novel coronavirus in order to contain the spread of COVID-19. Early efforts to socially distance and shelter in place wreaked havoc on the world's economies and forced leadership to make difficult decisions to cancel many important social and economic events. The logistical nightmare of postponing a truly global event like the Olympics will have consequences both immediate and long term, some of which will only become apparent over time. However, some very important events have been salvaged through virtual production.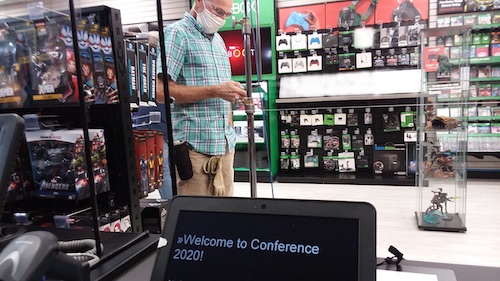 Obviously an event the scale of the Summer Olympics, featuring direct physical competition, could not be managed virtually or remotely— at least not with any degree of fairness or uniform standards. The potential toll on human lives made them impossible to maintain in person. However, other significant events that traditionally benefit from the energy of mass participation and fellowship, can still accomplish many of their goals remotely and virtually.
Both the Republican and Democratic National Conventions ended up cancelling almost all in-person programs in spite of the fact that both parties have framed this particular election as one of the most important in our history. Instead, they relied on separately produced, socially responsible, well-coordinated efforts to get their respective messages out to the People. A balance was achieved between the importance of social gathering and the necessity of social distancing. This is a compromise that many organizations are turning to.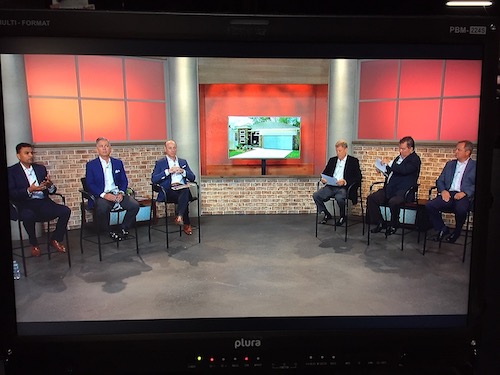 CRM Studios has helped guide participation in this unprecedented compromise. By utilizing our resources— including a spacious 5,600 square foot soundstage and our HD control room— and combining them with emerging technologies like ZOOM and Google Meets, we've been able to help leading companies in their industries continue to serve their customers and employees safely and responsibly by hosting virtual event productions.
Last month, Overhead Door Corporation was able to celebrate 99 years in business and provide valuable information and training for the future by hosting their annual conference virtually with help from CRM Studios. This month, we begin helping GameStop Corp reach, educate and inspire thousands of store managers in a year that will see the release of two new next generation consoles from Sony and Microsoft, along with all the games and accessories timed to release with them. There is so much new information to convey in such a high-stakes year that cancelling their annual conference entirely just wasn't an option. Instead, managers will continue to operate their stores while receiving the benefits of a traditional convention in smaller chunks, spread out over a larger time frame, delivered safely.
Later in the year, BRIT, the Botanical Research Institute of Texas plans to use virtual event production for the annual ceremony to present their Award of Excellence in Conservation. CRM Studios will be on location with them as they employ a mix of pre-produced videos and live production to make the evening truly memorable.
You might be surprised at the options available that allow you to modify, "gamify" and even profit from your virtual convention. From file sharing to mobile accessibility and app integration— even sponsorship opportunities— there are many factors and features available to help you save your event. And CRM Studios can help you navigate it all.
Contact us today to give your event a safe second chance through virtual conference and event production.