5 Reasons You Need CRM Studios for Your Next Commercial Video Production & Video Ad Campaign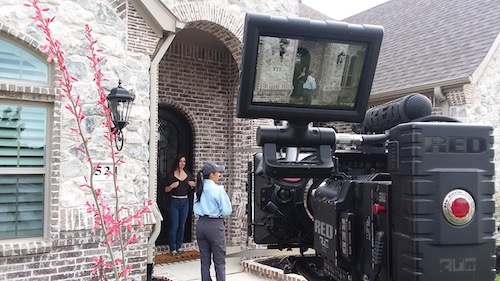 If your business is looking to take the next step and needs a commercial or video ad, CRM Studios has been making them since our inception. We've got the experience, expertise and creative touch that can help take an idea and turn it into a full-fledged marketing campaign — including social media ads. With the increased focus in advertising online, commercials for the web are effective and cost-efficient ways to get your message across to as many people as possible.
Check out these top 5 reasons you need a video production company to make your next video ad:
1. Stand Out with Creative Video Ads
Everybody wants to go viral these days. Sometimes it's a video of a funny pet or their kids saying something hilarious, but those fleeting moments can be difficult to catch. Here at CRM Studios, we offer commercial video production that not only explain your business and its services, but we make them relatable and unique. Digital commercials give us more freedom to be innovative and clever and our decades of experience give us a deep bag of tools to use to give each commercial that ingenious flare you're searching for. Believe it or not, you can pack a ton of info into a 60-second, 30-second or even 15-second video ad with the help of a professional video production company like CRM Studios — but sometimes it's the hilarious catchphrase or one-of-a-kind perspective that sticks with people. We'll take every avenue to help your commercial stand out and leave people with a lasting feeling of your business.
2. Library of Content
If you're looking to develop a digital footprint for your business, it's imperative to continue to create content and stockpile a portfolio you can use over time. One or two videos might work in the short term, but you're going to need something that will be relevant today — and years from now. That's why creating commercials with different campaign objectives for different audiences is crucial. One 60-second commercial can be tailored to a wealth of online mediums. Need a short bit for your Facebook page? How about a longer cut for your website? We create commercials for the web with all of these options top of mind in many different video ad lengths. Social media advertising can be a crapshoot, so it's even more important these days to have something that stands out in a variety of ways.
3. Invaluable Experience
We've created commercials for tons of companies including Gamestop, RadioShack, Sally Beauty Supply, Dickies, Baker Brothers Plumbing, Air & Electric, the DFW Airport and several other big-name businesses, so we have experience in an assortment of spaces. With that experience comes the ability to shift strategies to the message you want to curate and for the audience you want to reach.
4. Work With Your Budget
Not everybody has the funds to produce movie-quality commercials and video ads, but we know exactly where every dime is best spent. The quality will not dip with CRM Studios. The cost of commercial video production can vary because of all the elements that take to create the commercial. You've got to hire actors, do their makeup, find a location and set, write the script, fine-tune the audio in pre and post-production and get the right lighting along with the people behind the cameras. There's also animation, drone footage and perhaps most important, the editing of the commercial. But we have all of that down to a science. Our process starts by listening to you, the client, to determine what's most important — and we'll bring all the ideas to the table that fit your budget. We're here to listen to you and create what you want, not the other way around. 
5. Tailor-Made for the Web
Creating commercials for the web allows for more creative liberties to be taken and the ability to fine-tune it to your desired platform. But another key reason why commercials for the web are such viable marketing options is the ability to diagnose exactly where those ads are being seen and by whom. You'd be surprised just how many details you can extract. It could be that you're noticing the video is being viewed by a certain age range or people searching for a particular product or even down to physical location and that can help you immensely to craft advertising in the future. Discovering and expanding your audience is a job that is never truly finished and by creating commercials for the web, your business will have that critical info that could help take your company to places you didn't think were possible.
If you're in need of a high-quality video production team for your next commercial or social media ad, contact a producer at CRM Studios to get started.