Commercial Video Production


That's Right for You
CRM Studios started out shooting and editing tons of local, regional and national TV commercials— even Internet-only commercials. We've learned a lot about commercial video production along the way.
One big lesson we've learned: for any idea, there's almost always a solution. That's what separates us from a typical commercial video production company. Our TV commercial production experience means we can help any budget put more production value on the screen.
We work on different levels of TV commercial production, and we do it well. We help match our clients' production needs with their already-existing budgets. The CRM difference is important and it results in happy repeat clients.
Unlike Most Commercial Producers


We Work at Multiple Levels of Production
We often say we work in about 8 out of the 10 production levels because we don't do wedding videos (level 1, but we got close once) and we haven't shot in 70mm IMAX (level 10)— at least not yet.
We've worked in just about every camera format, so we're always able to take an experience from one production and apply it to another.
Many TV commercial production companies are only able to work in limited production levels. It isn't possible to apply what they've learned about small local spots to national commercials if they haven't gotten the chance to work at that level.
Experience working with various industries is also important. We've worked with most major industries out there, even becoming a bit of a specialist in some industry categories.
Having experience in specialized categories gives our clients peace of mind knowing we understand what they are asking us to produce.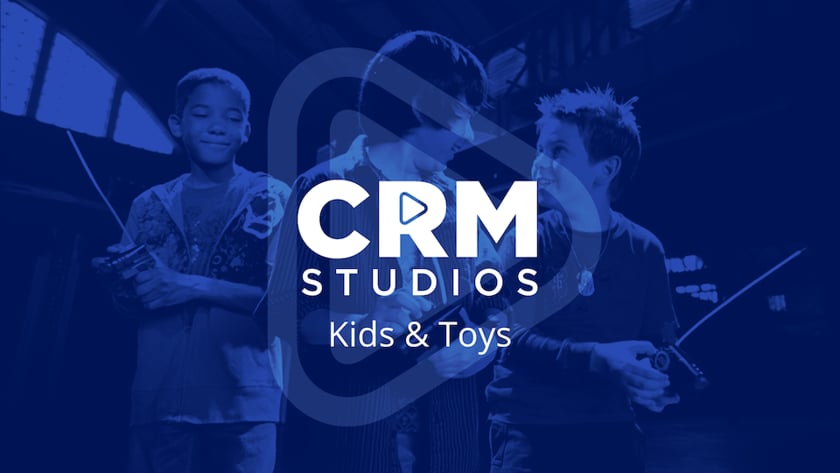 CRM Studios' Video Production Expertise Will Make Your Local or Regional TV Spot


Look Like a National TV Commercial
If you hire a commercial video production company that only does low-end production, you'll probably get a TV commercial that reflects a limited skill set. CRM Studios has done plenty of national commercials, and we know how to put the look of national spots to work for productions at the local or regional level.
From our expertise in TV commercial production at the highest levels to our fully trained staff of production personnel, CRM Studios is ready to commit to your next commercial project.
We can start at whatever level you're comfortable with, whether you want us to collaborate with your production team (we do this a lot) or to help create every part of your commercial from concept to special effects!
At CRM Studios, we love to make commercials of every kind—just let us know how we can take our extensive gear, along with our talented and seasoned group of professionals, and utilize them to help you create the commercial of your dreams!
Come over with a script or even just an idea and let our experts show you what we can accomplish with your budget!
Let us help you tell your story.
Get a quote for your next project.
Let us help you tell your story. Get a quote for your next project.
Not convinced? Take a look at some of our work.