CRM Studios Works Its Short Game in TV Commercial for Club Champion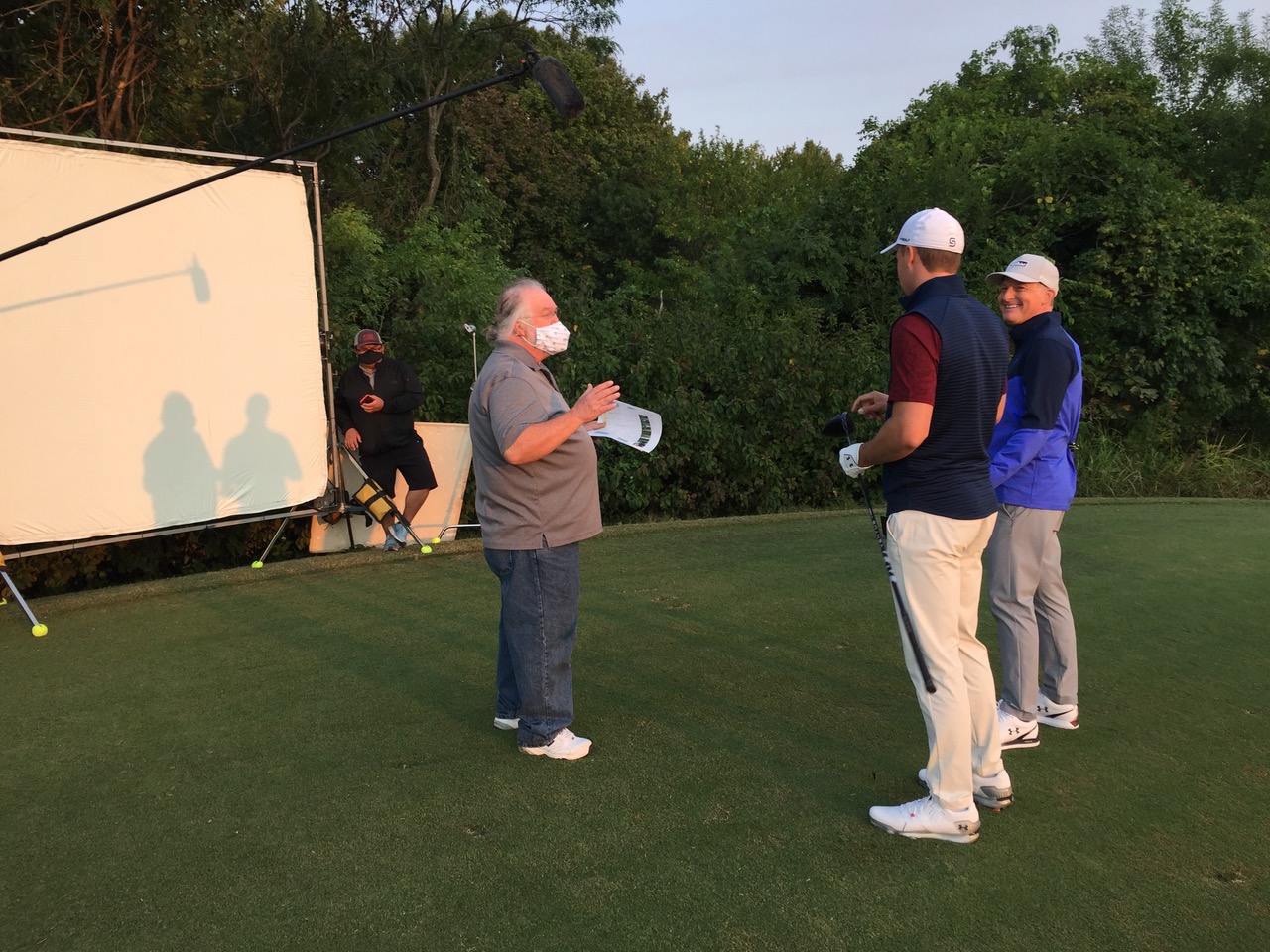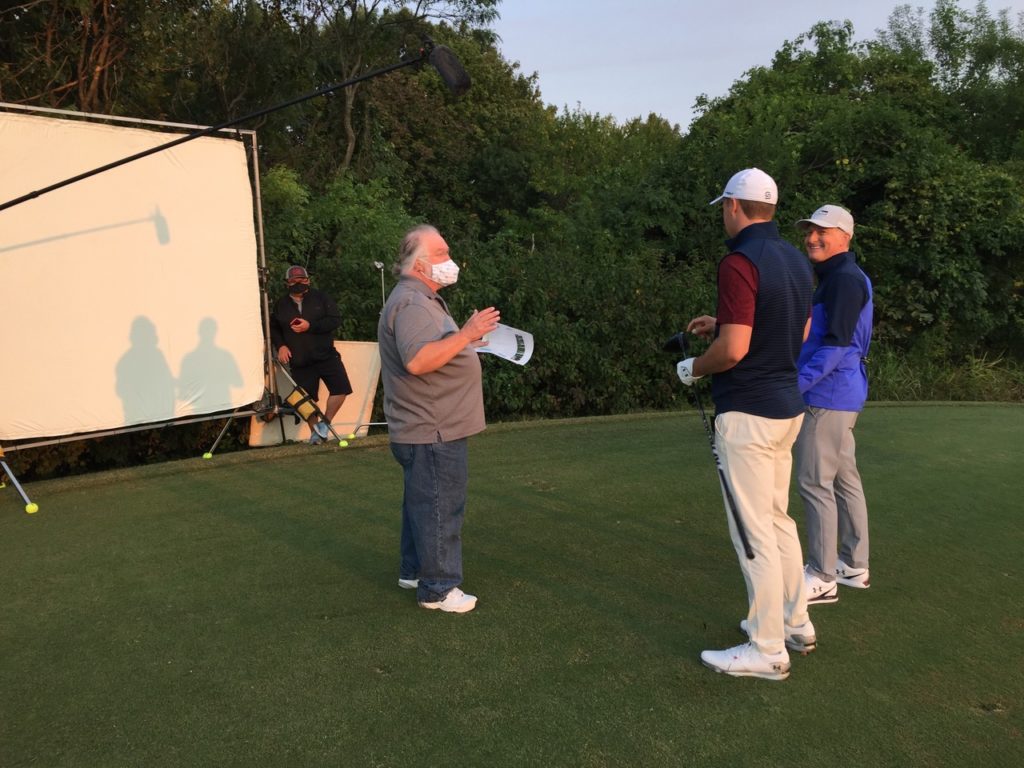 When Chief Outsiders Independent CMO Jim McDonald wanted to shoot a TV commercial to promote his client Club Champion Golf, he turned to Dallas video production company CRM Studios to help tee it up. CRM Studios and Jim McDonald have a relationship that started way back in the 90s within the Broadcast division of the RadioShack Corporate offices. We were able to work together efficiently and with a high level of trust because of that relationship. Those factors proved especially important given the restrictions of a 2-day location shoot under COVID-19 protocols.
Club Champion already had their talent selected before our CRM Studios team came aboard, so we had to work quickly. PGA Tour pro and 2015 Masters Champion Jordan Spieth, and his swing coach Cameron McCormick, had very busy schedules (as celebrity athletes often do).
While our writers submitted several scenario suggestions, each of them required at least two locations: the golf course and inside of Club Champion.
TV production lighting requirements for indoor and outdoor locations vary dramatically, so it made sense to shoot each location on separate days. That setup would have required an extended commitment from the talent — not to mention potential disruption of services for our accommodating hosts, Club Champion and Gleneagles Country Club. Concerns about COVID-19 exposure from additional talent presented yet another obstacle.
The solution was fairly straightforward, as any golfer would prefer. We would shoot two early mornings on the golf course and one long session inside Club Champion.
Day One was a short but unorthodox session.
Our additional talent and "stunt clubs" arrived before dawn so we could start shooting immediately upon sunrise. The concept we settled on involved frustrated golfers destroying their equipment and throwing it hither and yon — but safety still had to be considered. Our props team prepared clubs so that they would break easily and predictably. Then they donned waders to fetch bags and clubs that had been thrown into the water hazard. Our gaffer and crew then proceeded to Club Champion to preset as much indoor lighting and equipment as possible in preparation for the next day
Day Two was longer and more tightly scheduled.
Once more, talent and crew arrived in the wee hours of the morning to prepare for a very tight window between sunrise and actual golfers arriving at the 18th hole. A small armada of golf carts was deployed to transport equipment, our crew, and the star talent once their makeup and wardrobe were complete. While no audio was captured on the first day, both Jordan Spieth and Cameron McCormick had lines to say on the course. The weather thankfully cooperated in terms of sunlight and wind, so we were able to accomplish the trickiest parts of the shoot with unanticipated ease.
Still, the schedule was tight.
In order to get as much mileage as possible from our footage, we needed Jordan to record some additional dialogue once we were set up at Club Champion. The country club was only about a mile away, which allowed us to have our preset equipment up-and-running before talent arrived. Mr. Spieth was extremely patient and professional as we had him read many different lines, many different times, for many different locations. As soon as the teleprompter and audio were struck, all non-essential crew moved outdoors to give us the room we needed for an equipment demonstration and to avoid unnecessary exposure to each other.
Overall, it was a safe, productive and efficient 2-day shoot, and most importantly, our clients were pleased with the results.
If you need to fix your swing, you should call Club Champion; but if you need a safe and professional TV commercial production, you should call CRM Studios.